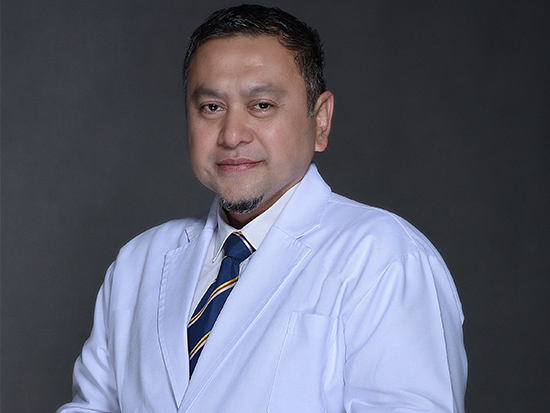 CONSULTANT IN ORTHOPAEDIC & ARTHROSCOPY SURGEON
MD (UKM), MS (ORTHO) (UKM) , D.I.M.P
Dato' Dr. Badrul is currently a visiting Consultant Orthopaedic & Arthoscopy Surgeon in Beverly Wilshire Medical Centre, Kuala Lumpur. He is subspecialized in arthroscopic surgery which is a technique that uses small key-holes incisions to address many of sports trauma conditions involving the inner structure of the shoulder, elbow, wrist, hip, knee and ankle joints.
Dato' Dr Badrul has a special interest in stem cells research and orthrobiologics for the treatment and enhancement in joint preservation surgeries.
He has presented the results of his clinical trials using allogenic Wharton jelly-derived mesenchymal stem cell for large chondral defects of the knee as well as osteoarthritis which is very promising in various international and national conferences.
Need More Professional Advise?
Free consultation let our aesthetic experts answer your questions!
We'd Love to Hear from You!
Drop us an enquiry or make an appointment today.