Med Spas & Beauty Centres often make promises about quick and cost-effective ways to improve your looks, but there are things their directors would prefer you not to know.
1. Buyers should be aware
Many Med Spas and Beauty Centres, promise a harmless way to enhance your appearance or turn back the clock, with many centres offering treatments to smooth wrinkles, eradicate age spots, dissolve double chins through quick and painless methods. Before you schedule an appointment, do some research on the company; you could really be putting yourself in danger with that suspiciously cheap Groupon/Fave for Botox or lip injections. Find out what else you should be aware of, and what many beauty centres don't want you to know.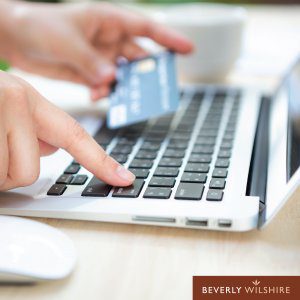 2. Don't be fooled by white coats
Med Spas and Beauty Centres are required to have doctors serve as medical directors, but those doctors aren't required to be on site. Med Spas and Beauty Centres may be staffed by beauticians who haven't completed training in injections and laser treatments, but pose as doctors or nurses. Those who do have medical training may have been trained in completely unrelated specialties. If the spa or centre's medical director didn't specialize in a field related to skin care or cosmetic surgery, they might not be able to handle an emergency, adverse effect or undesirable outcome. Protect yourself by always choosing a board-certified physician with a relevant area of expertise.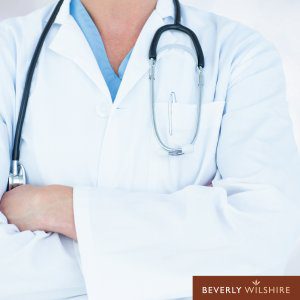 3. The Doctor may be banned from practicing
Before booking an appointment at a Med Spa or Beauty Centre make sure to do some research, find out with the Doctor is certified and watch out for any red flags.
You can look up the Doctors at Malaysian Medical Council (MMC) at: http://www.mmc.gov.my/index.php/medical-register to see if they are licensed Doctors. Rest assured that all our Doctors in Beverly Wilshire Medical Centre are certified and licensed on MMC.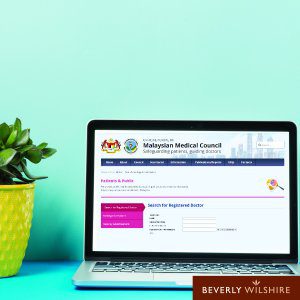 4. The provider may have just learned the procedure she's about to perform
It's fair to assume that if a clinic is advertising a service, they are experience and skilled at it. However, in Malaysia, it's possible for a provider to attend courses on Botox and dermal fillers and start injecting the patients the next day. Finding a qualified provider means asking about how long ago they were trained, how many patients they treat a week and how they handle complications.
At Beverly Wilshire, we assure our patients on the expertise of our Doctors. With some of our Doctors training other Aesthetic Doctors, we are proud to say that they are Best Doctors in Malaysia, our Doctors are Master Trainers in the Aesthetic Field.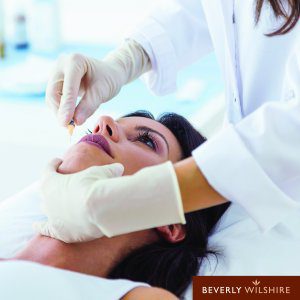 5. Things can go really wrong
You pop into a med spa for a relaxing massage, or a beauty salon to get your hands done, and then on impulse decide to get a few units of Botox to help you look as relaxed as you feel. While the spa setting can make medical treatments seem mild and inconsequential, this is far from the case and can be devastating when things go wrong. Unwanted side effects of Botox can last for three to four months, and include drooping eyelids and reactions to the injection. Incorrect usage of lasers can cause scarring, burns and changes in skin colour. So don't take things so lightly, make sure you do research on the Medical Spas and Beauty Centres you head to.
The Doctors and Aestheticians in Beverly Wilshire are all highly skilled practitioners licensed in their fields with extensive knowledge on all products and procedures. With regular training our staffs are well equipped to use the Aesthetic machines and injections administered.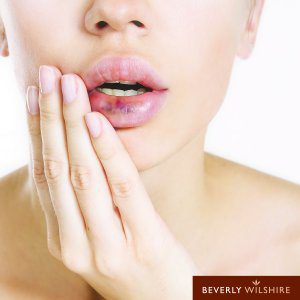 6. Cheap things aren't necessarily good
If there is a cheaper alternative offered in Med Spas or Beauty Centres, you should be wary. Centres may be skimping on products, and giving low quality, non-premium brands.
At Beverly Wilshire, our Doctors are very careful when selecting the right products to use for their clients. Products used at our centre are all premium brands from all around the world and are FDA-approved. The reason why premium products cost more is because those companies tend to do more extensive testing and research before launching it to the market. Therefore, with better technology behind it, the products tends to give a better results and last longer when it is combined with the right technique of skillful doctors.
Now that you are aware of things to look out for, be sure to find licensed and certified Doctors to perform the Aesthetic procedures. Get in touch with our Doctors to find out which treatment is best suited to your needs.